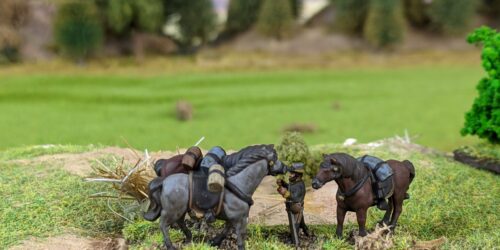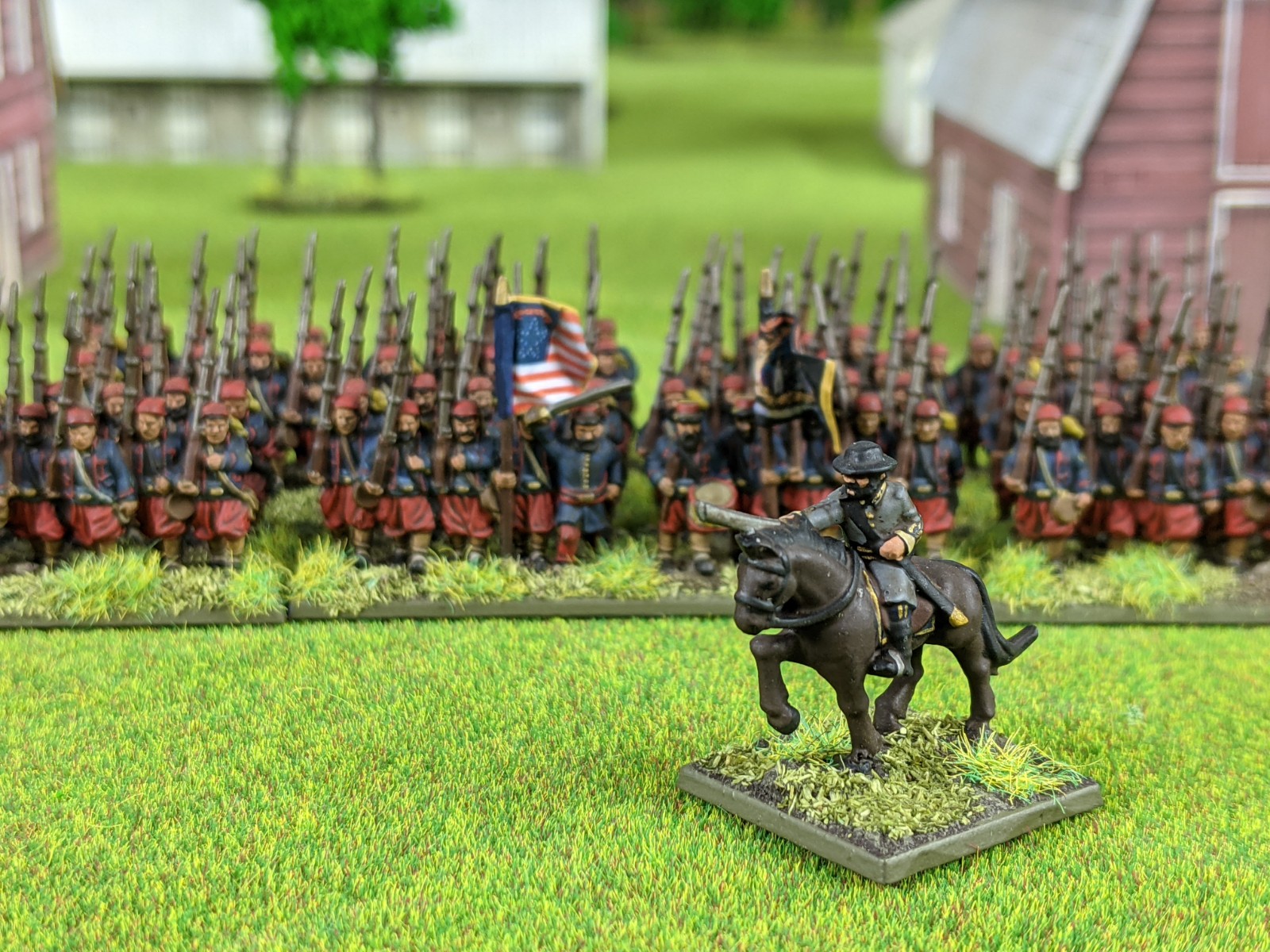 BROTHER AGAINST BROTHER, NORTH AGAINST SOUTH
The American Civil War or 1861-65 was a war of truly epic scale, eclipsing all previous conflicts in North America. Huge armies, enormous logistical operations and massive battles.
Tactics in the war were still largely linear with regiments frequently firing all their ammunition and having to be relieved by a second wave of troops in support passing through their lines.
Artillery had become yet more frightening, ranging from roundshot, canister, and shell, whilst cavalry no longer dominates the battlefield but are primarily used for scouting.
It would be impossible to offer a 28mm starter set to players that contained enough to wage such epic battles, yet with our new range, we can fill your starter set with 2,400 men, 24 guns and 24 mounted commanders (That's 24 regiments!) as well as all the bases and bits you need to learn to play the game, along with some beautiful, smaller-scale MDF scenery to boot!
Black Powder – Epic Battles is based on our award-winning black powder rules, with additional period-flavor tweaks and scenarios, designed to make Epic Battles – American Civil War the perfect place to get started with games set in this fascinating period of military history.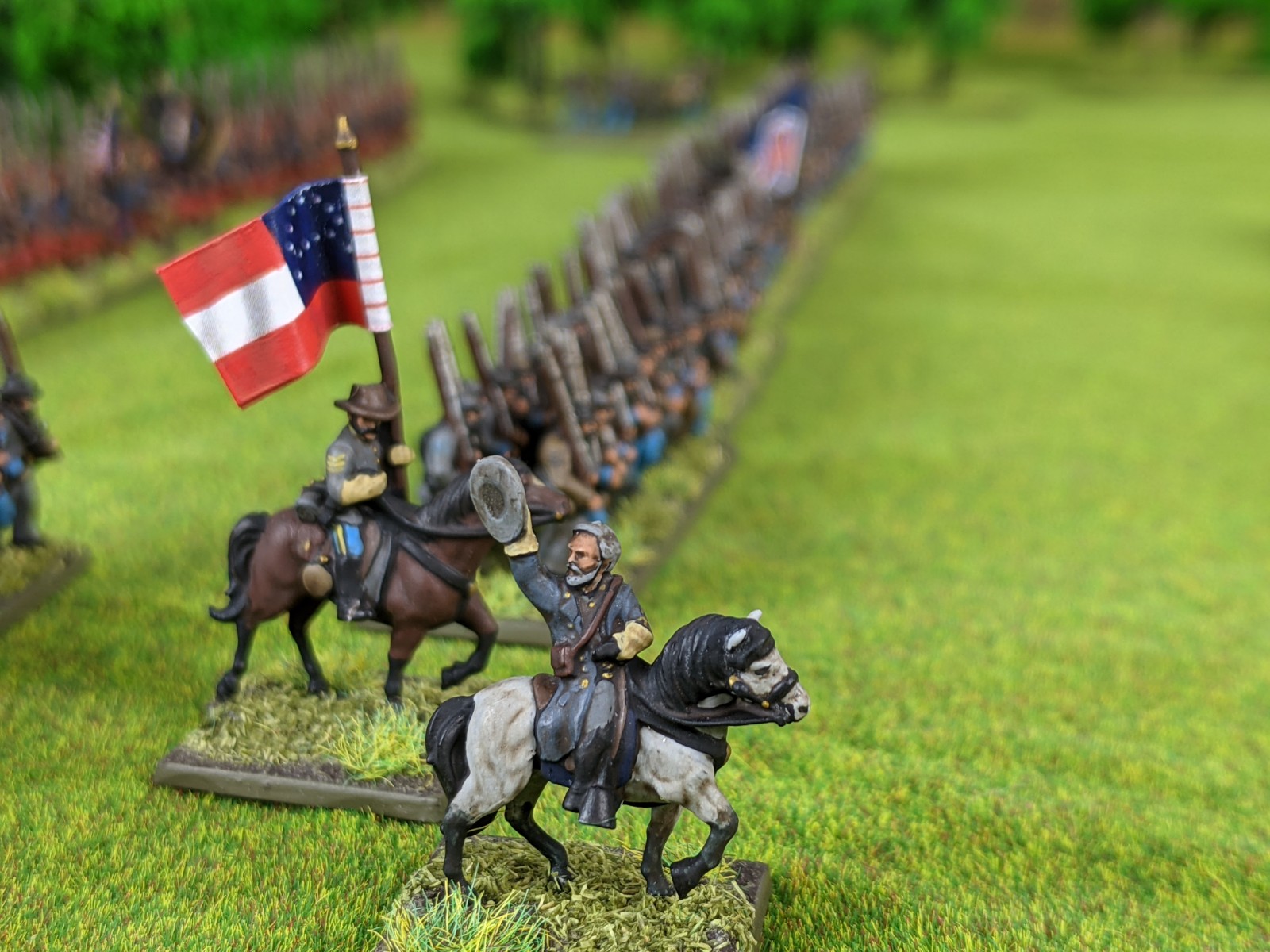 Our Smallest Announcement Yet!
Represent the Scale of the Battle far more efficiently
Explore a range of fantastic sculpts from the American Civil War Range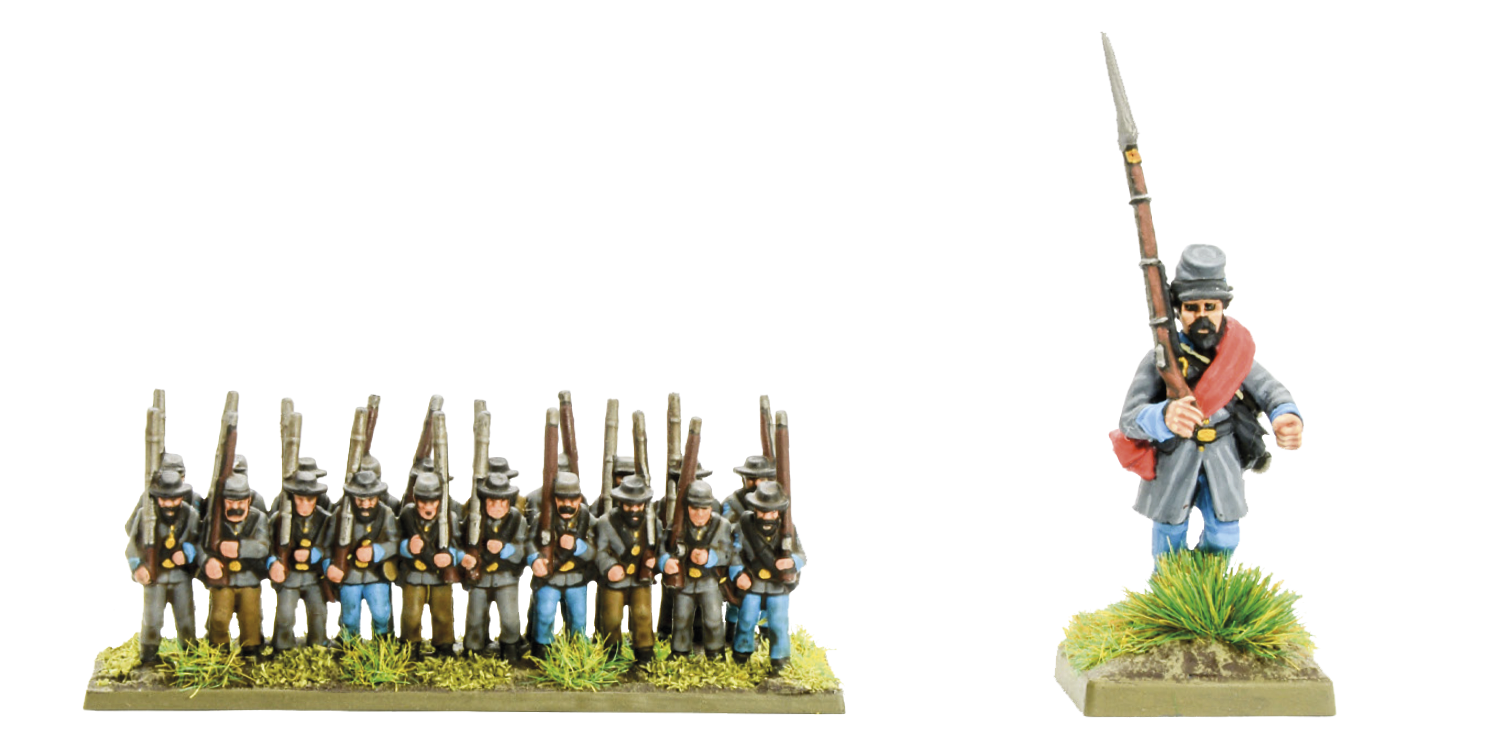 A Single base of 20 men from the Black Powder Epic Battles: American Civil War 2-player starter set, standing next to one of our existing 28mm Black Powder figures
New Plastics, New Starter Set, Updated Black Powder Game Rules. Introducing the all-new Starter Set for the wargaming in the Black Powder – American Civil War era, featuring over 2,400 troops in 15mm scale (each man stands 13.5mm foot to – mid eye level), in completely new, easy to assemble plastics.
The Black Powder Epic Battles starter set allows you to build two forces of enormous scale, with relative ease.
We wanted bigger, better & more scenic war waged on our table-top and have taken a first in Warlord Games' history by taking a step away from 28mm miniatures!
If you want to get a better idea of what we have in store with this starter set and future releases, check out the videos on this page, or browse the articles written by our talented rules writers.
Just don't forget to reserve your copy from the first wave of releases NOW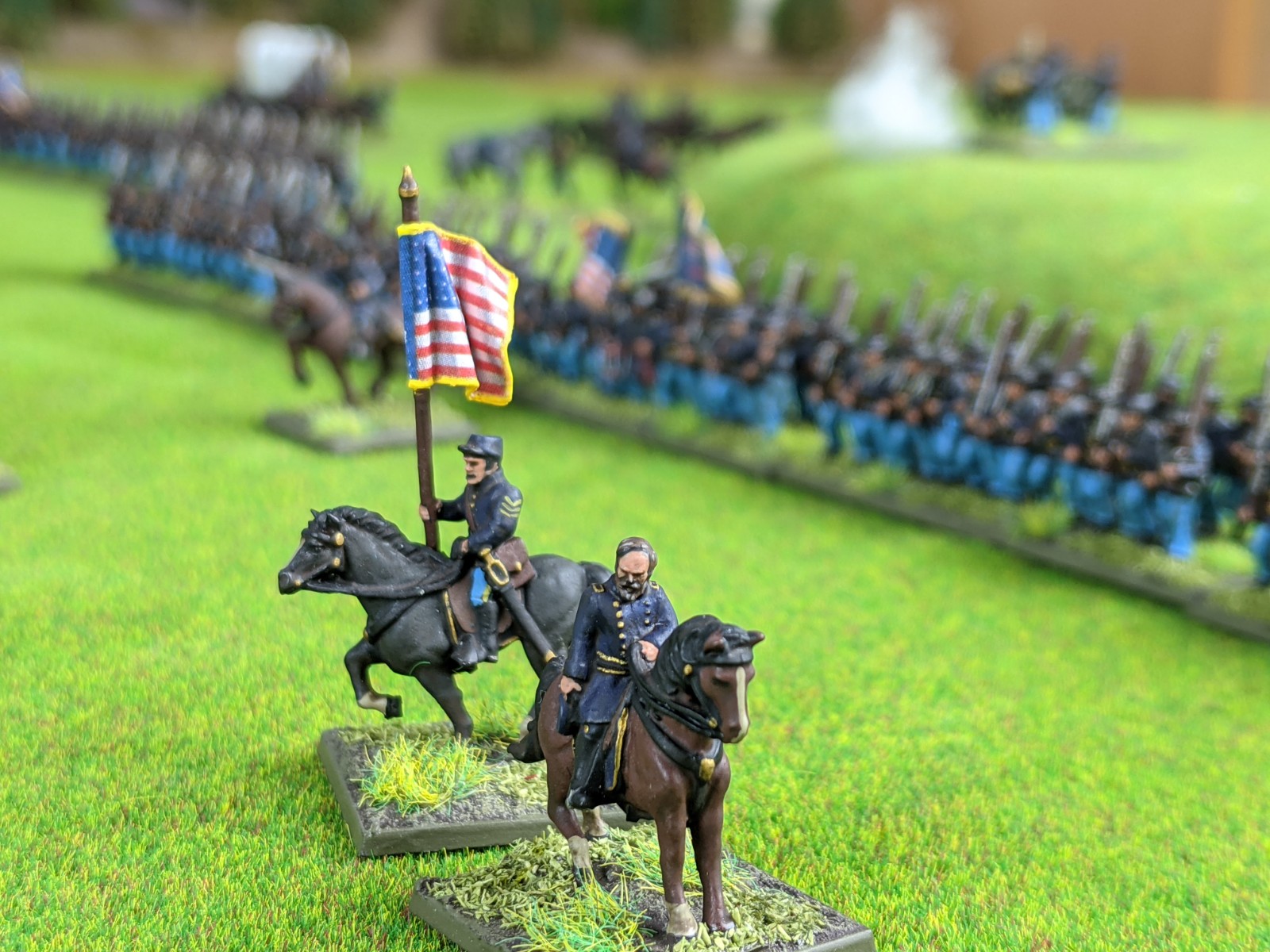 Experience more of our very first range of Smaller Scale Historicals
Starting with sample gameplay and scenarios from the American Civil War Range